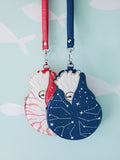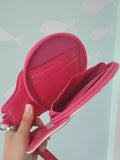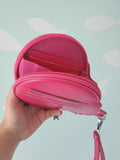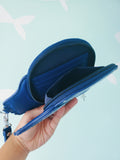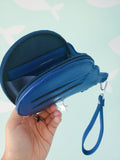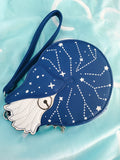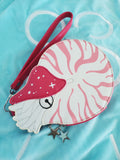 Known for their unique and distinctive external shells, nautiluses are a prime example of a logarithmic spiral shown in nature! 
These card wallets are just about life sized as real life nautilus can get! Did you know that most species grow to a max of 8 inches? This stylish wallet features printed PU leather with two card pockets inside and a mini pocket to store some cash, as well as a back card pocket! Can hold a total of 12 cards (or card-sized items!)
The wallet measures 7.5x5.5x0.75 (inches) and additionally comes with a 7 inch wrist strap that is detachable with a lobster clasp! 
Nautilus Itabag


$60.00


Mini Nautilus 1" Enamel Pin...


$15.00